maloukeats
Regular price
Sale price
LE 560.00
Unit price
per
Sale
Sold out
Introducing our delectable Birthday Cake Flavor Ice Cream, the guilt-free delight you've been waiting for! Indulge in the celebration without compromising on your dietary preferences.
🎂 Party-Sized Tub 🎂: Our generous tub ensures there's enough to share, making it the perfect substitute for a traditional birthday cake. Celebrate with family and friends as you scoop out joy in every serving. 1 liter = approx 25 scoops or buy the 300 grams tub (4-5 scoops)
🎉 Dairy Free 🥛: Our ice cream is crafted with creamy Coconut Cream, ensuring a luscious texture without a drop of dairy.
🍰 Sugar Free 🍰: We've sweetened it naturally with Dates and a touch of Raw Honey, so you can enjoy the sweetness of a birthday cake without added sugars.
🌾 Gluten Free 🌾: Made with Almond Flour, our ice cream is entirely gluten-free, catering to those with gluten sensitivities.
🥥 Coconut Infusion 🥥: Infused with the rich, tropical essence of coconut, this ice cream is a delightful journey to paradise with each spoonful.
🌿 Wholesome Ingredients 🌿: We've carefully selected each ingredient, including Coconut Oil, Vanilla Baking Powder, Sea Salt, and Xanthan Gum, to create a harmonious blend of flavors that mimic the taste of a birthday cake.
Embrace your cravings and savor the essence of birthdays all year round with our Birthday Cake Flavor Ice Cream. It's a treat that makes every day feel like a special occasion. Order yours today and let the festivities begin! 🎈🍨

Ingredients: Coconut Cream, Dates, Raw Honey, Almond Flour, Coconut Oil, Vanilla Baking Powder, Sea Salt, Xanthan Gum
Share
View full details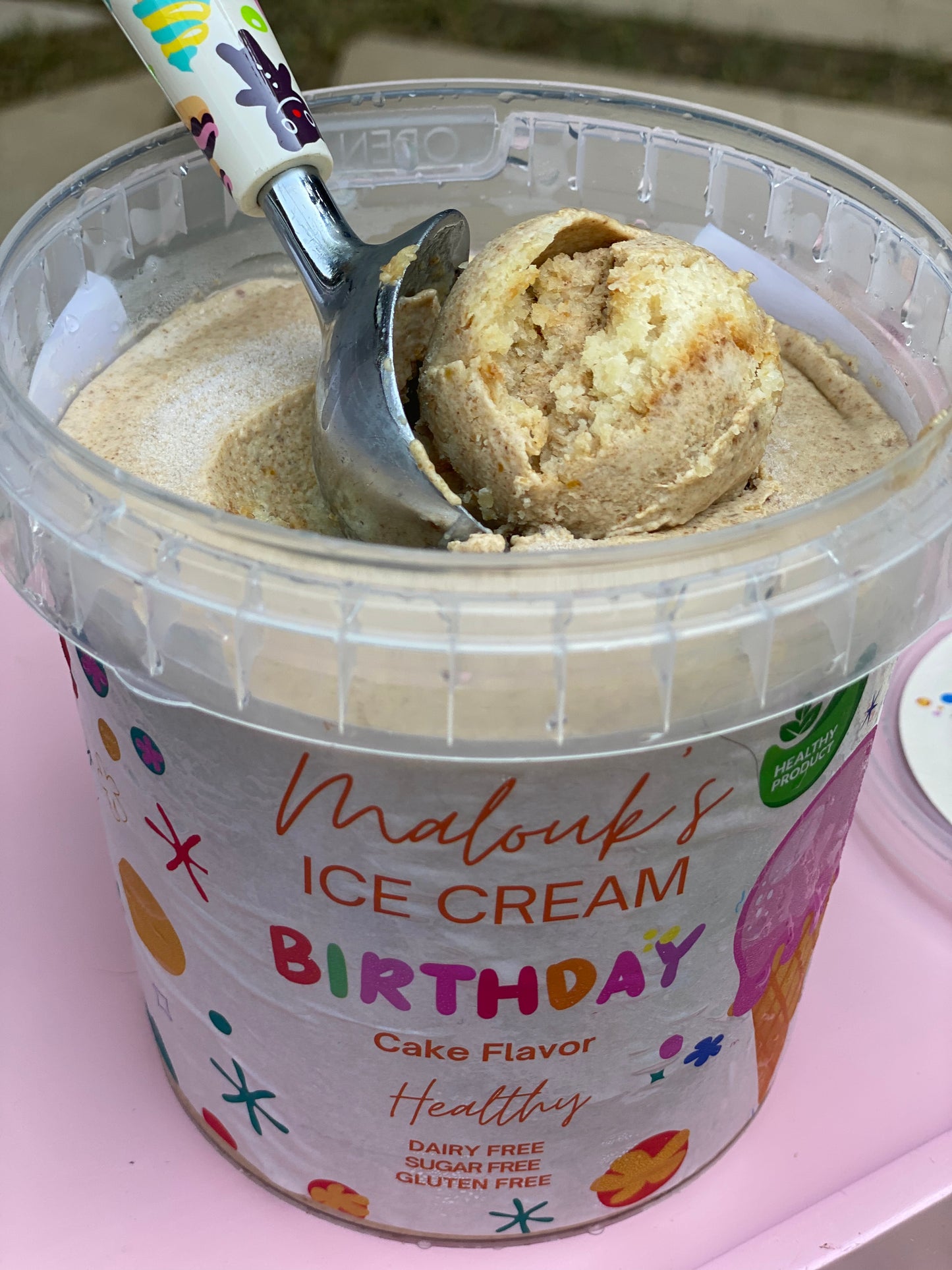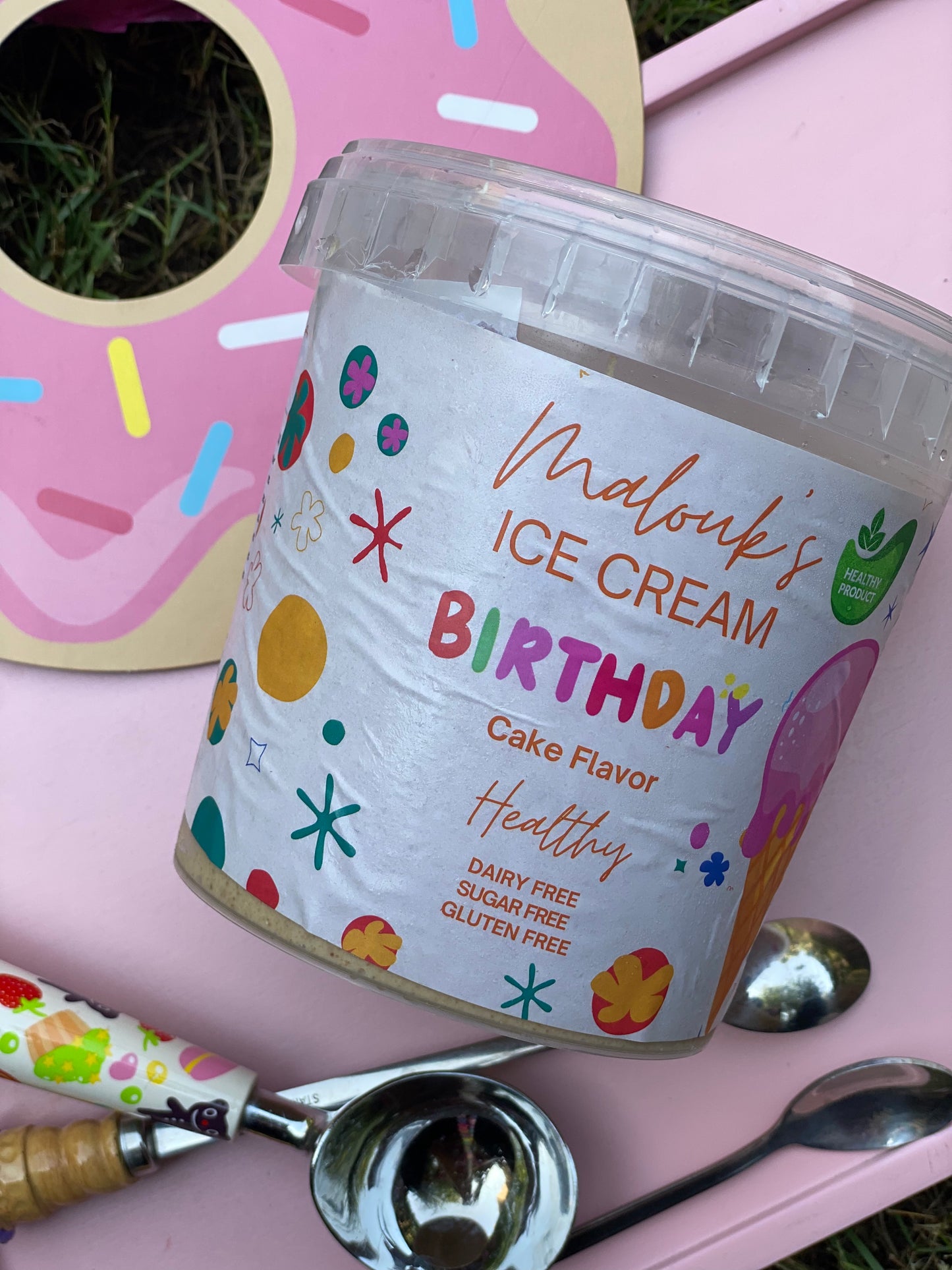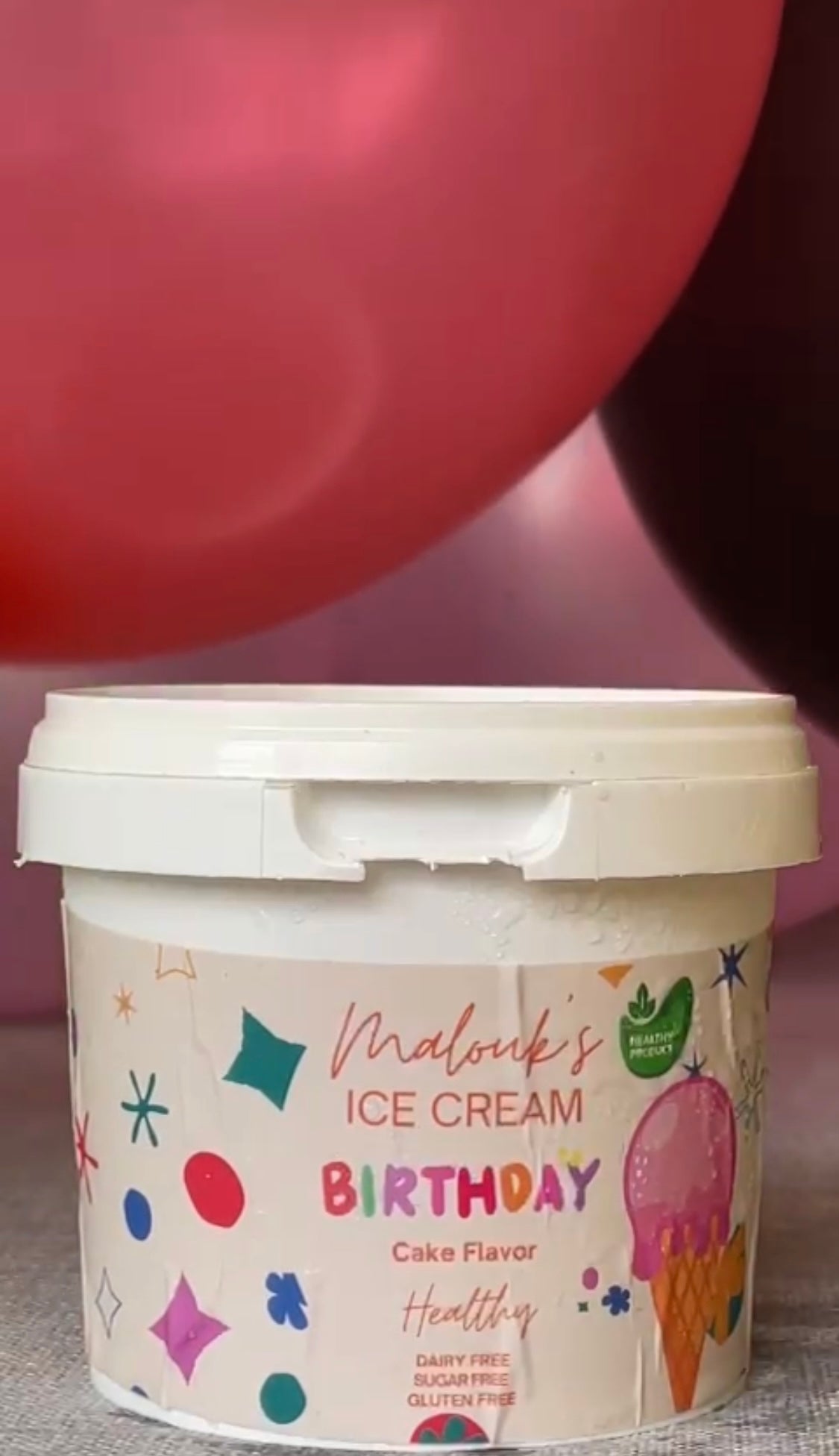 ALL NATURAL INGREDIENTS
DAIRY FREE

Our ice cream is 100% dairy free. We use coconut cream, coconut milk and/or almond milk depending on the flavor.
SUGAR FREE

Our ice cream is sweetened with either dates, raw honey or stevia. This is depending on the flavor and cannot be changed.
GLUTEN FREE

Our ice cream is made in a gluten free environment.
HOME MADE

Home made and hand made with lots of love :)